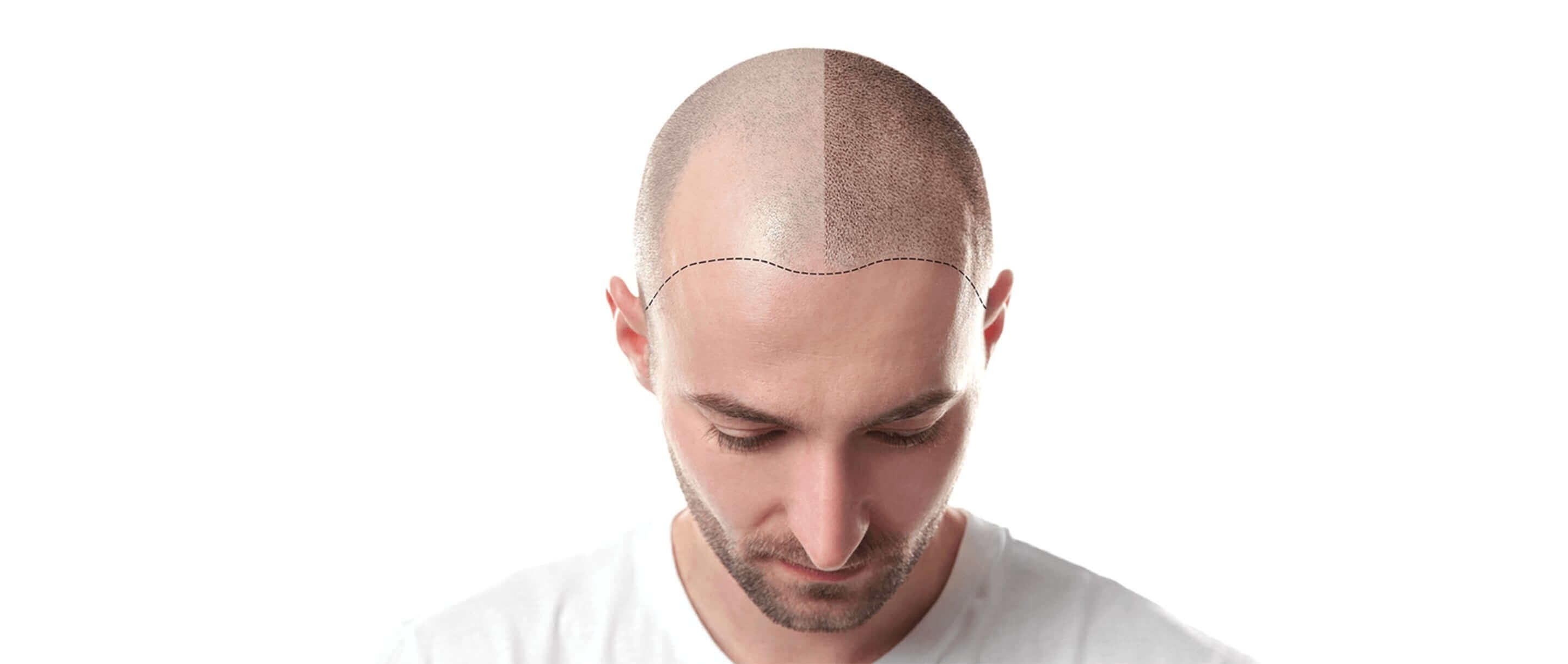 Micropigmentation For Men
Hair & Eyebrow Micropigmentation For Men
Micropigmentation is like a tattoo which creates an image of real hair. The ageing process can take its toll on your hair, causing thinning, receding hairlines and even complete hair loss. Fortunately hair micropigmentation can transform the way you look and feel about your hair, whilst improving your confidence and lifting your mood.
Providing a great hair loss solution for men, scalp micro pigmentation not only improves the look of thinning hair and receding hairlines, but it can also achieve the look of a full head of hair on completely bald heads. Suitable for all stages and types of hair loss, it is a great solution for bald men of any age and any skin type.
And if you're seeking a well groomed natural look for your eyebrows, micropigmentation eyebrows enable you to bring symmetry to unruly eyebrows whilst accentuating your eyes.
Micropigmentation treatments for men
Scalp micro pigmentation is a non-surgical procedure that implants pigment under the skin to create super fine individual hair strokes that follow your natural hair pattern for a realist and natural finish. And as your hair naturally varies in shade, Sandra Opul will mix colour pigments in several shades to blend and complement your own natural hair tones to guarantee a realist look.
For permanent makeup eyebrows, Sandra Opul uses a technique known as microblading which utilises a handheld tool with disposable micro blades to implant pigment under the skin. Again, super fine individual hair strokes are used to create realistic and natural looking eyebrows.
Why is micropigmentation beneficial?
Our micro hair pigmentation treatment is perfect for men who are affected by hair loss, thinning hair or receding hairlines and want to achieve a more youthful appearance and restore their confidence. And our micropigmentation eyebrows ensure well groomed eyebrows that will enhance and frame the eyes.